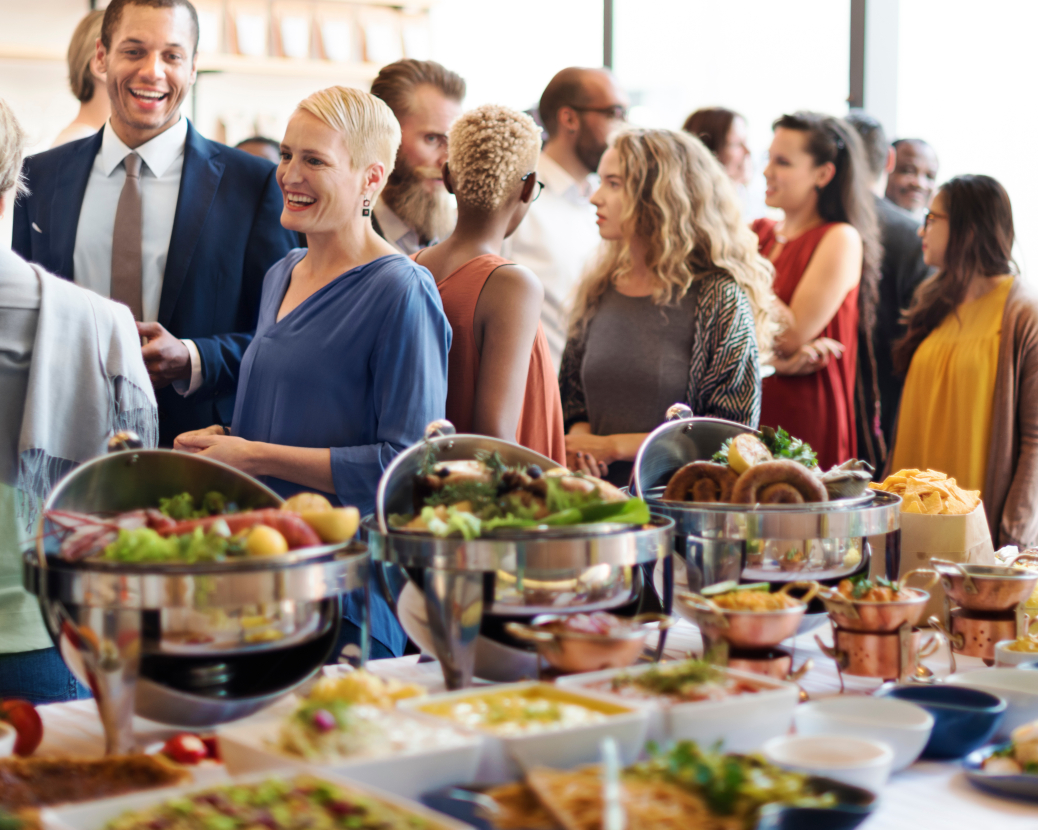 Perk Place inception was in the summer of 2014 as a locally-owned, intimate coffee shop, café, and catering business in Edmond, Oklahoma. Our menu consists of a wide range of breakfast and lunch items, which rapidly became popular including our breakfast burritos with homemade smoked salsa and our hot panini sandwiches with housemade basil pesto mayo—both of which have been nominated for "Best of" OKC eats! We proudly serve Grounds 4 Compassion, a locally-owned coffee roasting and service company in Bethany, Oklahoma.
Over the years, Perk Place has grown quickly to include managing the catering and coffee shops at Crossings Community Church and Crossings School as well as having locations within the Williams Energy building and Quail Springs Parkway office building. Our catering business has also thrived and is currently ranked 4.9/5 stars with almost 1,000 reviews!
We have been honored to work together with several non-profit organizations over the years, which has been amazing, and we proudly boast our 2018 Small business Philanthropic award from the Edmond Chamber of Commerce. You may often see "Generosity Rules!" on our material and T-shirts, and it was derived from our work in the community.
We are blessed to have an incredible team with multiple years of experience in the restaurant and catering arena, HR & administrative fields, sales, marketing, and customer service.
Perk Place currently has a few different facets within our operation, and we continue to flourish each under our umbrella. In addition to our popular catering business, we serve as a centralized kitchen facility for the locally-owned Stella Nova, Blue Sky vending services, and most recently, oversee the management contract services for the American Fidelity's Waterfront Grill and catering.
As we continue to grow our business, we will always be on the lookout for talented individuals who have a passion for this business and local companies that we can partner with along the way to keep us strong and competitive!
---
---
Our Made in Oklahoma Partners
heart icon

 Grounds 4 Compassion
heart icon

 Ben E Keith
heart icon

 Hiland Dairy
heart icon

 Clement Foods
heart icon

 Griffin Foods
heart icon

 Head Country BBQ
heart icon

 J&M Farms
heart icon

 OKC Soda
heart icon

 O'Steen
heart icon

 Schwab Meat Company
heart icon

 Seaboard Foods
heart icon

 Shawnee Mills
heart icon

 Vinyard